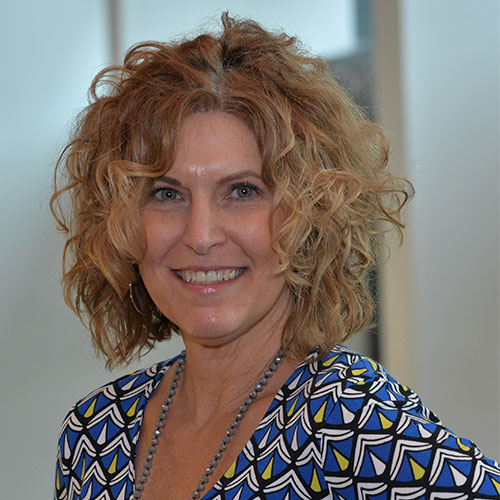 Dear Colleagues,
I am honored to serve as your ARVMA President this year.  Born and raised in the Fort Smith area, I've practiced for 27 years there in a busy companion animal practice.  I graduated from the University of Arkansas in 1985 and LSU School of Veterinary Medicine in 1996.  My husband Kevin, of 32 years, is a Arkansas Game and Fish Commission Biologist and Regional Supervisor.  Our son Tanner and his wife are both college students in nursing school.  In my free time I love to travel and also love outdoor activities like lake sports, kayaking and hiking.
Following in the footsteps of those who have gone before will be a challenge, but I accept that challenge with relish! Since I've served on the ARVMA board, I have seen the steady hand of past presidents – Dr. Karen Sherman, Dr. Archie Ryan, Dr. Rusty Henderson, Dr. Kate Williams, and Dr. Andrea Shaw. It is truly a learning process and none of us realize what our State Association does behind the scenes until we get involved. We are fortunate to have our wonderful Executive Director Maggie Milligan.  She deserves our thanks and praise for her efforts on our behalf. Our role at the state level is a small part of the bigger picture addressed by the AVMA at the national level. We are well served by our Delegate, Dr. David Blount and alternate Delegate Dr. Lindy O'Neil who represent each of us.
I would like to highlight a few things that your state organization has been working on for the past few years. First and foremost are the effort and funds we have put forth to improve relations and to reach out to younger veterinarians and new graduates. Your ARVMA has worked with Paul Vitale now for several years to improve our branding and social media presence. We have produced spot ads to improve our public image as veterinarians and to encourage participation of all veterinarians in the state. We are implementing the "Power of Five" to directly involve five new graduates in our organization. We are sensitive to the challenges that younger veterinarians face with things like astronomical student debt as well as job security and career counseling.
In a similar vein, your ARVMA teamed up with Dr. Heidi Ward, our U of A Extension Veterinarian, as she developed the 4-H Veterinary Science program in 2017. Dr. Ward is like the "Energizer Bunny" as she guides this impactful program to reach out to the youth of Arkansas. Targeted to the ages 6-19, the program is designed to have participation in real-world science related career exploration. Many of your Arkansas Veterinary colleagues have and will continue to volunteer their time to put on this 4-H based program with hands-on labs and training for kids.
We continue to support the Veterinary Technician program at ASU Beebe as well as the schools of veterinary medicine most Arkansas students attend.
Of course quality continuing education with our state meetings and encouraging each trustee to help host more local CE meetings is always important to your ARVMA. Dr. Natalie Cooper-Towns, your current President Elect, is already hard at work planning the speaking agenda for the 2019 Winter Meeting. Please reach out to her with your suggestions.
Our monitoring of the Arkansas State Legislature through our paid lobbyists as well as our Legislative Liaison Dr. Chad Towns and Dr. Paul Jenkins continues as we attempt to stay "in the know" and protect veterinary and animal related interest in the state. I have already heard from several veterinarians in the state with concerns about the Senate Bill 553 (Embryo Transfer). To update you, the Arkansas Veterinary Examining Board is currently working on the requirements to recommend to the Governor's Office. The Bill unfortunately did not go the way that veterinarians wanted, but you were represented on the Legislative floor by several of your colleagues.
Dissemination of legislative information is very important. Your ARVMA is trying to find ways to better communicate with veterinarians in the state. You can do your part by forming positive relationships with your Representatives and Senators and contacting them when veterinary related items come up. We are trying to be proactive and anticipate things coming down the line. Legislative items and hot topics to watch for are:
Opioid Crisis and Prescription Monitoring Program – Veterinarians feel that we need to be a part of the solution even if we, as a whole, are not directly part of the problem. Monitoring of controlled substances is an important part of controlling this huge problem in our state and nation.
Animal massage – Licensed Massage Therapists have reached out to the ARVMA and we have formed a committee to work on our position.
Naming Convention of CVT  – NAVTA is supporting a national change to the terminology of "Registered Veterinary Nurse" to replace CVT, RVT, LVT, etc. We are reaching out to the Arkansas State Board of Nursing and the Arkansas Nurses Association to avoid conflict and objection.
Your ARVMA is hard at work to support veterinarians in our state. Your input and comments are welcome as we move forward. I invite each of you to get involved with your association on the local, state and national level. Several Trustee positions need Alternates at this time and we welcome you to join us!
Maggie or I are available for more  information and if you haven't checked out the AVMA website lately, it is a wonderful resource.
Sincerely,
Laura M. Lynch, DVM