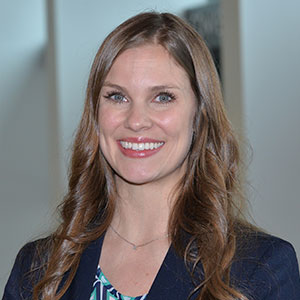 Dr. David Blount retired from the House of Delegates (HOD) after 10 years of service. He served in both capacities as delegate and alternate delegate as well as serving on the state advocacy committee. He represented Arkansas well, and we are thankful for his service. Dr. Laura Lynch has stepped into her role as alternate delegate and completed her first HOD session this summer. I have survived my first HOD session as delegate.  The conversation is always thought-provoking and keeps me open minded. I was elected to the House Advisory Committee (HAC) and have opted to serve in new delegate orientation. I am humbled by this election, and hope to make Arkansas proud.
This AVMA annual business meetings were held virtually this year. There were informational updates given about membership and finances. Much of the veterinary information forum (VIF) was dedicated to discussions about how members were dealing with various issues related to working during the pandemic. There was also substantial discussion about diversity, equity, and inclusion (DEI) in the profession.
Reference committees and district caucuses were also held virtually. Resolution 5 on the transport of research animals passed with a minor amendment. Resolution 6 on antiparasiticides also passed. Another recommendation regarding DEI was also brought forward by Reference Comm 6 and passed. The recommendation includes that AVMA Board of Directors establish diversity, equity, and inclusion (DEI) as its own strategic focus for the Association,  retain outside DEI expertise to help identify areas of greatest need, set priorities, and utilize Association resources most effectively in this area, collaborate with key stakeholders, including the Veterinary Medicine Interconnected (VMI) affinity group among others, to establish a profession-wide entity to examine and take action on DEI issues affecting the veterinary profession, provide timely and regular communications to update the HOD and AVMA/SAVMA membership on progress on addressing DEI at the Association and in the profession, and promote AVMA DEI resources to its members and to SAVMA. It's looking to be a promising year!
Elections were held during the HOD meeting.  Dr. Jose Arce was elected President-elect and became the first Puerto Rican president-elect as well as the first graduate from LSU to become AVMA president. Dr. Sandra Faeh-Butler was elected Vice President. Dr. Jon Pennell was elected as HAC Chair and Dr. Rex Anderson was elected as HAC Vice Chair. Drs. Juan Pablo Ameirio-Puig and Bill Grant were elected to the House Advisory Committee along with me.  Lori Teller was elected Board of Directors (BOD) Chair and Dr. Karen Bradley was elected Board of Directors Vice Chair. New BOD members include Dr. Seyedmehdi Mobini and Dr. Sandy Willis.
Sincerely,
Lindy O'Neal