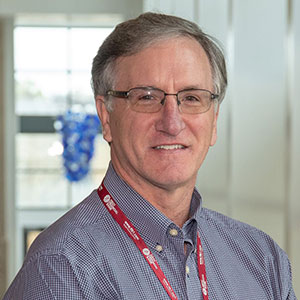 This past year has been a difficult time for all of us with the changes and challenges that Covid-19 has brought upon us. Over the last year, most of our meetings have been Zoom meetings and despite the trials this has presented, we adjusted and overcame adversity. We feel fortunate to be able to offer our members a live meeting with a virtual option this year.
Being the President of the Arkansas Veterinary Medical Association has afforded me many opportunities. I was invited to attend the AVMA House of Delegates meeting in Chicago last summer. This meeting reinforced my belief that not only is it very important to be a member of their AVMA but we should take full advantage of the many resources that are available to its members. A big thanks to Lindy and Laura for guiding and educating me at the meeting. I can report back to our association that Arkansas is well represented and respected at the national level.
In 2021, the State Legislature met. We were very fortunate that there were no controversial bills that would affect the veterinary world. We are lucky to have Rodney Baker as our lobbyist. He has been doing a very good job keeping us informed of anything that may be coming up in the legislature so that we can properly prepare to address any bills that may negatively affect the veterinary community.
Also this year, the board worked with the Examining Board on telehealth and telemedicine. This was another area that the AVMA worked with us to assist in drafting the rules. Last fall, the ArVMA board and members of Northeast Arkansas district were invited to meet with Arkansas State University. It was a question-and-answer session about the proposed veterinary school at ASU. The meeting was well attended by our members. At this time, there have been no updates concerning the proposed school. The board also met with the Arkansas Pharmacy board to help with clarification of rules for compounding medications.
I would like to thank all the members of the executive board, the Trustees, the other members of the board, and our AVMA Delegates for all the help in making this a successful year.
Last but not least, a big thank you to Maggie Milligan, our Executive Director. She is the one that keeps our association going forward and we are lucky to have her on our team.
Sincerely,
Jerry Miller, DVM