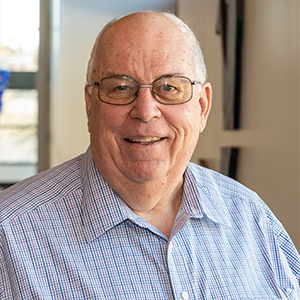 To my colleagues:
It is a very humbling privilege to be asked to serve as your President of the ArVMA for
2023 and I am thankful for this opportunity.
This year began with the Arkansas Legislature meeting for its regular biannual session.
There have been three bills introduced which would impact our profession and have
been very controversial and contentious. HB1182 would authorize an expansion of the
duties of Veterinary Technician Specialists (VTS). As your officers and trustees, we
acknowledge with great respect the contribution technicians add to our profession.
However this bill had provisions regarding the authority to prescribe medications which
were in conflict with federal laws and rules. Also, the veterinarian would be held legally
liable for the actions of a VTS. We opposed this bill on the regulatory and legal issues
posed. It was amended to eliminate the prescriptive authority provision. It became
apparent that the bill, as amended, would pass. Further opposition would be more
divisive, so we became "neutral" on this bill as amended. SB5 would have eliminated
the Veterinary Client Patient Relationship (VCPR) in telemedicine and telehealth.
Establishing a valid VCPR is critical for the accurate diagnosis of a patient's condition,
and protection of the public. We remain strongly opposed to this bill. The AVMA has
provided assistance in our work on these bills. They have sent representatives, including
AVMA President Dr. Lori Teller, to testify against them. HB1453 would have required
emergency treatment of animals by veterinary practices and veterinarians. This bill
would have a devastating effect on veterinary practices and we strongly opposed it. This
bill has been withdrawn by the sponsor. There are colleagues which are opposed to these
bills and those which are in favor. During this time of debate, tempers have sometime
flared and the actions of your officers and trustees have been closely scrutinized. I can
assure you that your officers, directors, Dr. Paul Jenkins, lobbyist Rodney Baker and
Executive Director Maggie Milligan are very concerned about the effect that any
legislation might have on our profession and will continue to represent you to the best of
our ability.
On a more pleasant note, I had the privilege to attend the White Coat Ceremony at LSU
the weekend of Feb. 19th. There were 10 Arkansas students who received their white
coats and will be graduating in 2014. Dean Garden and I spent Saturday evening in very
interesting conversation regarding Arkansas students and the contract between LSU and
Arkansas, allowing our students to attend school without paying out-of-state tuition.
More than once he stated that the Arkansas students are "among the best students" in the
College of Veterinary Medicine and that he would like to have more Arkansas students
come to LSU.
As I consider the rest of 2023, there are several goals I would like for us to reach
toward: continue monitoring the legislature until adjournment in April; explore more
options for Arkansas students to pursue their dreams of becoming veterinarians by
increasing the number of contracts available to out of state schools and support and
monitor the two proposed schools of veterinary medicine in Arkansas (ASU and Lyon
College); take active roles in high school career days, STEM programs in schools, and
veterinary science programs in 4-H and FFA organizations to stimulate interest in our
profession and to improve future diversity within our profession; and finally, to
recognize the mental, emotional and financial stresses faced by our profession and let
those in need know that there is a network of colleagues willing to help them.
Thank you again for the privilege of serving you in 2023.
Everett Rogers, DVM