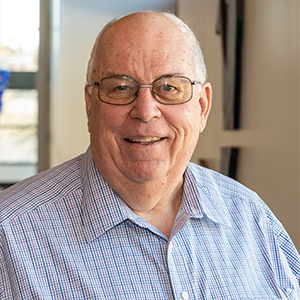 Dear Colleagues,
Your Board of Trustees recently held a regular board meeting and I wanted to share with you some of the important items of interest.
There were 39 veterinarians from Arkansas who attended the recent 2023 Southwest Veterinary Symposium in San Antonio, Texas. Arkansas is one of the sponsoring states of this regional conference. As a benefit of being a sponsor, the ArVMA has received approximately $165,000 over the past 20 years in distributions, based upon the number of Arkansas attendees. The SWVS is very important not only for the excellent CE offerings, but also because of the financial support your Association receives. The 2024 meeting will be held in Fort Worth. Thanks to Drs. Chris France and Natalie Cooper-McDonald for serving as Arkansas representatives on the Board of Managers.
A very important topic that we need to remain vigilant about is the Legislative Area. The legislature will be meeting in 2024 for a Fiscal Session, so no bills affecting our profession will be presented. However, in anticipation of the 2025 Regular Session, it is very important that we establish contacts and good relationships with our legislators during the coming year and not wait until the session has started. The fall of 2024 will bring elections and opportunities to strengthen our legislative influence. It is anticipated that there will be several bills presented which will influence our profession, including some that will be repeat topics that were defeated this year. Your legislative committee, headed by Dr. Paul Jenkins, is working on information regarding our PAC: why it is important for us to increase our donations and what benefit it is not only for our association, but for each of us professionally. This will be sent out to all members in the near future. We must increase our PAC contributions in order to be in a more influential position with the legislators as bills are presented that affect each of us.
One result of the Strategic Planning Retreat, held earlier this summer, was the need to update the bylaws, which had not been updated since 1998. There have been vast changes in communication capabilities, all areas of technology, and how we individually perform our daily lives since that time. A Bylaws Revision Task Force has been working on our bylaws and recommendations will be sent to every member before the first of the year, These revisions will be considered and voted on during the business session at the 2024 Annual Meeting.
The Power of Five program is going to be restarted this coming year. This program has been very valuable in mentoring recent graduates for leadership roles in our association. If you, or someone you know, is interested in this program, contact Dr. Brennan Pitard who will be leading formation of the new class. More information will be sent in the near future.
The association will be establishing a Paul Vitale Leadership Memorial Scholarship to honor Paul Vitale, who recently passed away. For the past several years, Paul was instrumental in helping develop and improve many programs of the ArVMA. This scholarship will be two $1,500 scholarships; for one student in each of the two proposed new veterinary schools opening in Arkansas. These scholarships would be used to cover registration, travel, and lodging to the Arkansas Veterinary Medical Association Winter Meeting. More details and application information will be sent in the near future.
Mark your calendars now for the 2024 ArVMA Winter Meeting, February 2-4, 2024 in Hot Springs, Arkansas. Dr. Lindy O'Neal has been working very hard to bring a great offering of CE opportunities for us. This is also a great time to renew old friendships, make new friends and establish networking opportunities with each other. Registration information will be sent out very soon.
As always, I welcome any questions or comments from you.
Sincerely,
Everett Rogers, DVM, President
Arkansas Veterinary Medical Association
arkansasvma@comcast.net